---
---
secret island
ess mastermind
---
This extraordinary event is set to take place in the secluded and enigmatic realm of a secret island, where the most exceptional minds in the industry will convene. Prepare to embark on a journey that will shape the future of your business.
---
1X Ticket to Elite Seller's Society 2023
4 Night, All-Inclusive stay in luxurious resort in Thailand
Chance to win $3,000 Smartest Marketer Award
Learn UNSPOKEN methods and techniques to scale & protect your Amazon Business
Network & Party with the best Amazon sellers in the industry
2023 ESS Mystery Kit
3X Tickets to Elite Seller's Society 2023
4 Night, All-Inclusive stay in luxurious resort in Thailand
Chance to win $3,000 Smartest Marketer Award
Learn UNSPOKEN methods and techniques to scale & protect your Amazon Business
Network & Party with the best Amazon sellers in the industry
2023 ESS Mystery Kit
12 Months of FREE Community for ESS
All the previous recorded Masterminds valued
(ESS 2022 - $20,000
Las Vegas - $20,000
3 PPE sessions - $2,000 each total $6,000
All THESE VALUABLES ARE FREE)
Ultimate Amazon Cheatsheet $500
Free 1 hour of Howard Thai $2,000
Discussions with 8-9 Figure Elite Sellers in community
Master the Amazon Landscape and Achieve 9-Figure Sales in Paradise
Embark on an island paradise adventure where you can join the elite few with 9-figure sales and immerse yourself in the tropical oasis of Amazon success. Discover the hidden tactics and strategies that will allow you to conquer the Amazon landscape like a true island conqueror. With the guidance of industry pioneers and top sellers, you'll unlock the secrets to thriving in this vibrant ecosystem. Dive into the crystal-clear waters of knowledge, connect with like-minded individuals, and let the tropical breeze carry you towards extraordinary success in the world of Amazon selling.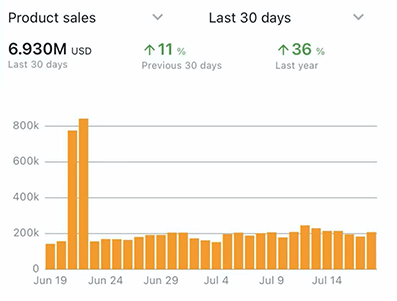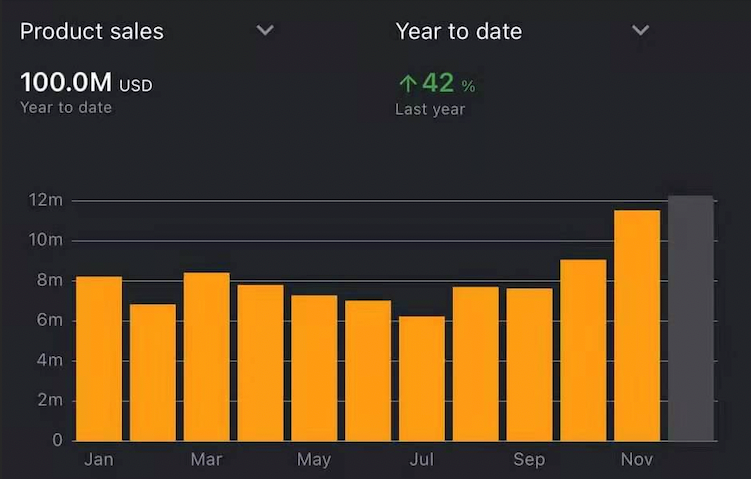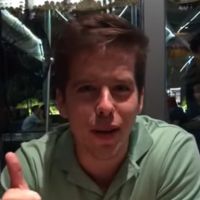 This is a next-level mastermind intended for high-level sellers. So, as someone who's been to a lot of masterminds and events, I can honestly say this is one of the best I've ever been to in my entire life, hands down.
Joshua Hudson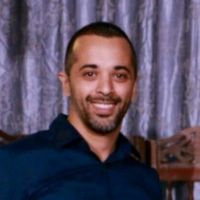 Let me tell you, it was amazing. The knowledge shared there, the tactics discussed—it was like a whole new world for me. It was something I didn't know before, and it was definitely worth the investment.
Meir Simhi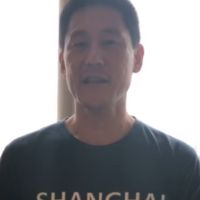 It was very interesting to meet lots of high-level sellers and learn a lot of good hacks. But probably the most fascinating thing for me personally was understanding and meeting the Chinese sellers and seeing their mindset and how they do things.
Peter Chiang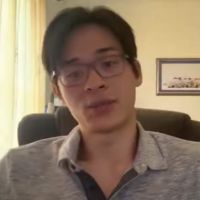 All in all, I feel like I understand Amazon on a level I've never understood before. The information within this event is something you really can't find anywhere else—no YouTube, podcasts, or Facebook groups. You just can't find it anywhere else.
Steven Huo
TRANSFORM YOUR BUSINESS AT THE SECRET ISLAND ESS MASTERMIND
So you've found success; in e-commerce, on Amazon, and beyond.
After generating 7+ figures in a year, your challenges become…different.
The usual Facebook groups, seller forums, and other resources stop being helpful. Almost all the education is geared toward beginners.
Where do you go to help scale YOUR business?
INTRODUCING ELITE SELLER SOCIETY
---
Elite Seller Society is a group designed specifically for successful entrepreneurs who are ready to scale their business to the next level.
It was started in 2020 by Howard Thai, better known as "The Professor." Howard had earned the prestigious accolade of Top 100 Sellers on the entire Amazon.com platform after his e-commerce business began generating over $800,000 PER DAY on the marketplace.
Since then, Howard and his team have launched dozens of successful brands on Amazon as well as a handful of successful service offerings in the software and support space. But one challenge that plagued him, as it plagues many entrepreneurs, was scaling beyond the level of conventional "success."
Howard had noticed that all the available education and assistance for entrepreneurs generally stops being helpful after generating 7+ figures a year. So he had to figure things out through trial and error.
After sharing his findings at places like Affiliate World and other events, people kept asking him for more. That's when the idea of creating an elite space for successful entrepreneurs to learn, help each other, and grow formed.
And from that, the idea for the first Mastermind Event sprouted.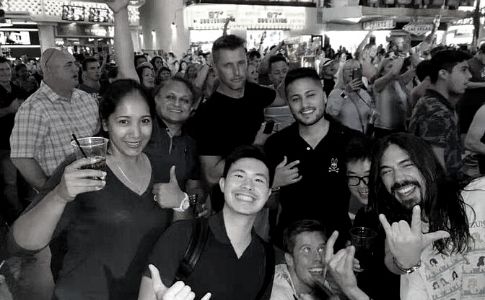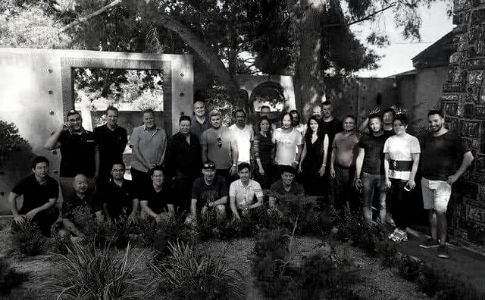 FROM A HOTEL CONFERENCE ROOM TO PALACES IN PARIS
---
Technically the first Elite Event was before Elite Seller Society was even a thing. It was the very beginning of the idea. Howard had a small mastermind gathering in Shenzhen for the brightest and most successful entrepreneurs he knew to share their secrets.
It was a wild success, as everyone in attendance came away with actionable knowledge.
This first gave way to more events that slowly shaped into what the Elite Seller Society would become; a series of events, networking opportunities, and a support group, for top performing entrepreneurs.
JOIN US FOR ESS MASTERMIND 2023 - SECRET ISLAND MASTERMIND
---
We've come a long way since hotel conference spaces, and now we set the bar for mastermind events by including careful consideration of the atmosphere and team-building aspect of business breakthroughs.
Our next event takes place on a magical, secret island, nestled within the tropical seas around Thailand. 
There's literally only one word that can describe this location; paradise.
On this island paradise ESS members will be able to completely relax, focus their minds, and connect with their true selves. In this unique state of mind breakthroughs can happen.
Here's what to expect: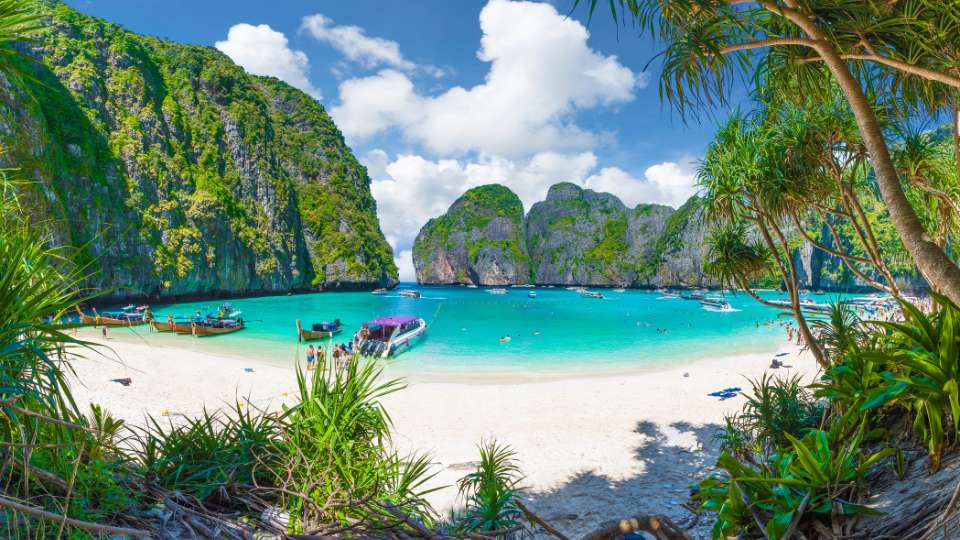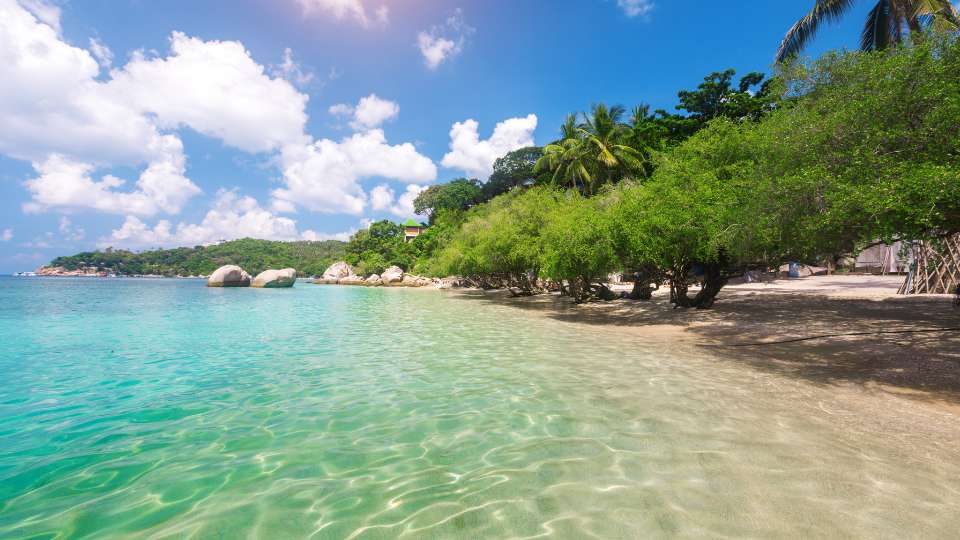 Expert Insights and Tactics: First and foremost, the event features industry leaders who've successfully scaled their businesses. These experts will share strategies, tactics, and lessons learned from their own experiences, delivering actionable insights you can use in your business.
Networking Opportunities: The event will also provide a platform to network with other high-level entrepreneurs facing similar challenges. These connections could result in partnerships, collaborations, or just a good old exchange of ideas. An event is only as good as the people you meet there.
Vendor Connections: Opportunities to connect with vendors, suppliers, or service providers is another bonus. While this is a NO-PITCH EVENT, there will be many entrepreneurs that cover different solutions across multiple industries. A chance to negotiate deals, find new products, or discover innovative services could have a direct impact on your bottom line.
Latest Industry Trends: You'll be exposed to the latest trends, innovations, and technologies in the online business world. Learning about these can give you a competitive edge and help future-proof your business.
Confidentiality and Trust: The event will provide an environment of trust where everyone feels comfortable sharing their concerns, failures, and successes. Signed NDAs and a code of conduct will ensure that everyone's business secrets are safe.
Case Studies and Breakout Sessions: Real-world case studies and interactive breakout sessions where we all can work together on solving common problems will help us unlock the secrets to scaling. It's all about turning theory into practice.
Follow-Up Resources: Finally, any resources like slide decks, recordings, templates, or tools provided after the event for further learning will be made available.
Fun and Relaxation: Last but not least, this event will not be all work and no play. We'll be offering plenty of on-island activities as well as a magical, tropical, dare we say; "wild" party. We're working hard to provide the perfect environment for your newly acquired business ideas and skills to take root in your mind.
---
Are any of these YOUR thoughts or fears?
Fierce and Growing Competition: The ecommerce landscape is a battlefield, with Amazon being the front line. I constantly worry about the new entrants, ready to offer similar products, potentially at lower prices. These kinds of disruptions could shake our foundations.
Winning and Keeping Customers: Scaling means expanding our customer base while keeping our existing clientele happy and loyal. The question of how to keep our standards high as we grow looms large.
Operational Bandwidth: I find myself asking, can our operations handle the jump in volume that comes with scaling from 7 to 8 or 9 figures? More inventory, more manpower, enhanced customer service, and solid infrastructure will all be key.
Unpredictable Algorithms: Amazon's capricious algorithm is a concern. Unexpected changes could impact our visibility, sales, and profitability.
Shifting Regulatory Sands: Ecommerce regulations, tax laws, and trade agreements can change at any moment, posing a significant risk to our operations and profitability.
Are any of these YOUR challenges?
The Cash Flow Balancing Act: Scaling requires upfront investment, and I'm constantly aware of the need for robust working capital to cope with increased inventory and operational costs.
Standout or Bust: In such a crowded market, carving out our niche is no easy task. We need to keep innovating and stay a step ahead to maintain our competitive edge.
Chain of Supply: Larger volumes mean a more stretched supply chain. Supplier issues, extended lead times, or quality control challenges are all things that could trip us up.
Building a Bigger, Better Team: Growth means new hires, and perhaps even new areas of expertise. The challenge of finding the right people and managing an expanded team is always on my mind.
If so, the ESS Mastermind is just the thing you need to breakthrough barriers and reach the next level in your business.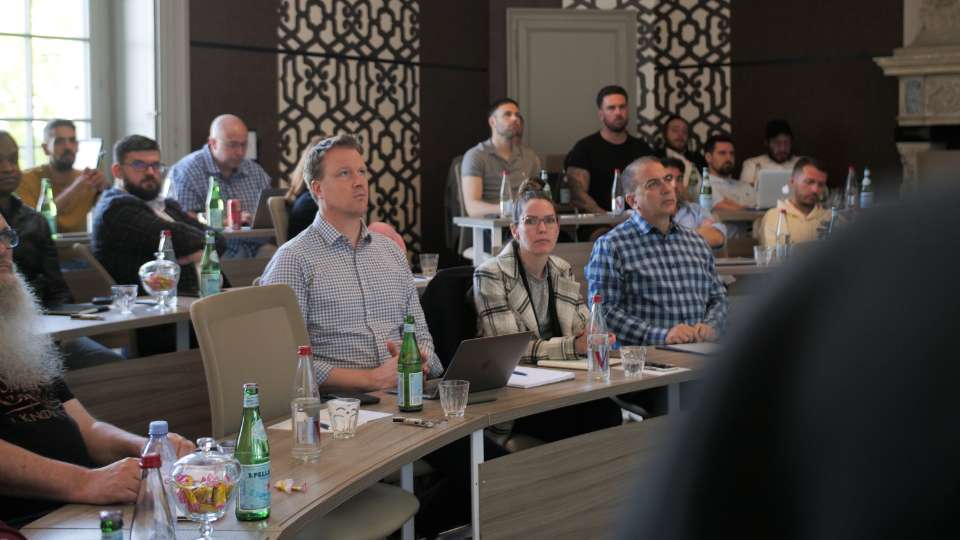 ESS MYSTERY ISLAND MASTERMIND 2023
---
Here's what's in store when you join us on Nov 4th through the 8th in Thailand…
On November 4th, all attendees will arrive at Koh Samui. The first day is dedicated to breaking the ice and fostering valuable connections with the world's top ecommerce, SaaS, and agency magnates. Once all the attendees have arrived, we will embark on a journey to our secret island paradise via ferry, adding a pinch of adventure and mystery to the mix.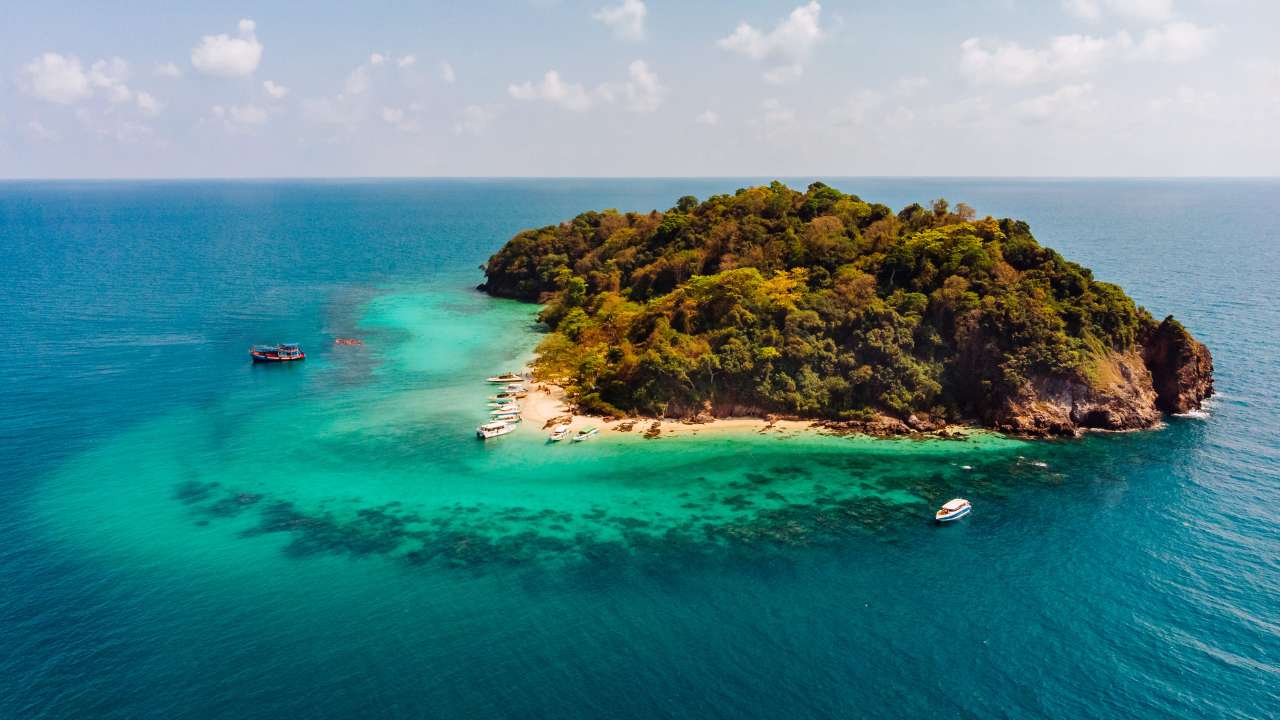 Breathtaking Views and Unforgettable Experiences
November 5th is reserved for you to revel in the island's raw beauty, enjoy networking sessions in beach-side cafes and mountain villas, and bask in the paradise that will be your home for the following few days. The beauty of this place is bound to ignite your imagination and inspire you to think bigger and bolder.
The Mastermind - Unlocking the Secrets of Success
The Mastermind will take place on November 6th and 7th. Each day will begin with a charter to another beautiful resort with a state-of-the-art conference room. You will learn from experts and highly successful business leaders as they unlock their secrets to scaling their businesses. Each session is designed to inspire collaboration, stimulate your creativity, and empower you with actionable strategies to skyrocket your business growth.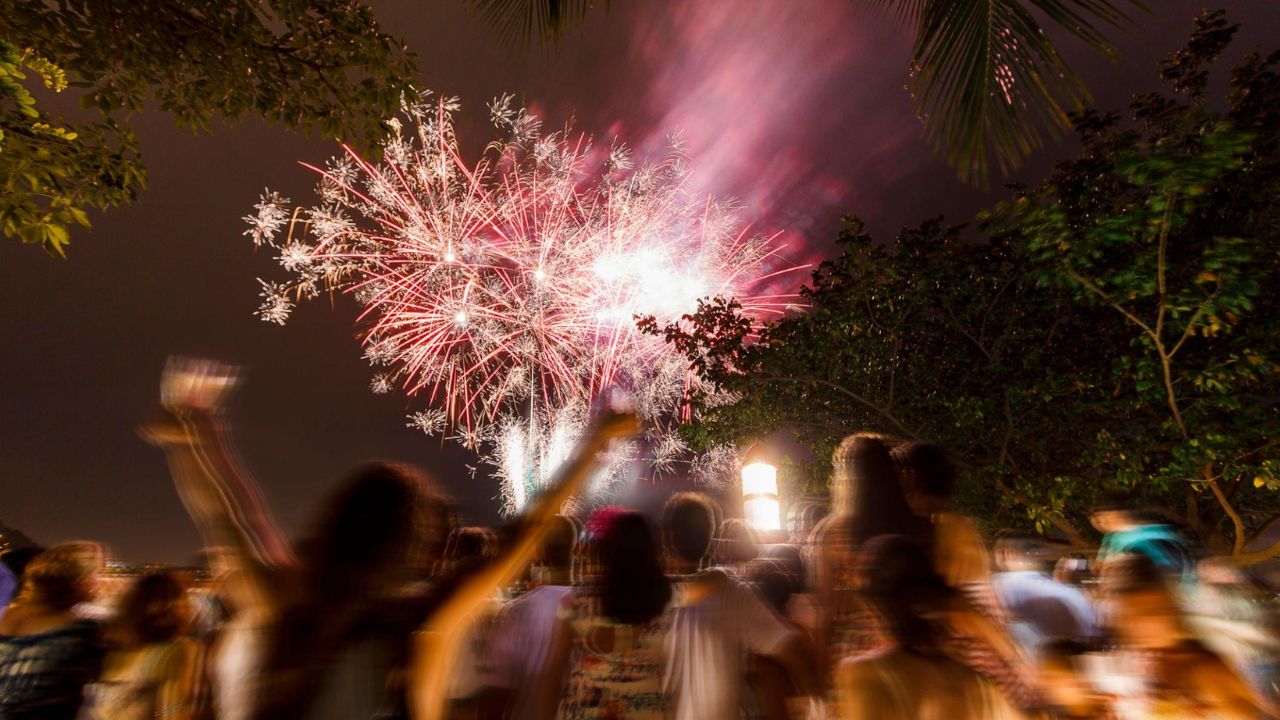 The Grand Finale - An Epic Jungle Party
As the sun sets on the 7th, get ready to let loose in a grand finale like no other - a massive jungle party in a secret location. Dance under the starlit sky to the beats of not one, but three world-class DJs as they spin electronic music amongst the trees. With a fully stocked and never-ending bar, this party promises to be the perfect blend of relaxation, celebration, and networking in a vibrant, enchanting setting.
Join us. Your journey to transformation awaits. Secure your spot, become part of this once-in-a-lifetime event, and be ready to catapult your business into an era of exponential growth.
The Elite Seller Society awaits your arrival. Let the ESS Mastermind be the turning point in your business journey. Your legacy starts here.
"Great things in business are never done by one person. They're done by a team of people." - Steve Jobs
Your journey of exponential growth is just a click away.
Welcome to the ESS Mastermind.
Learn from the Best in the Industry
---
---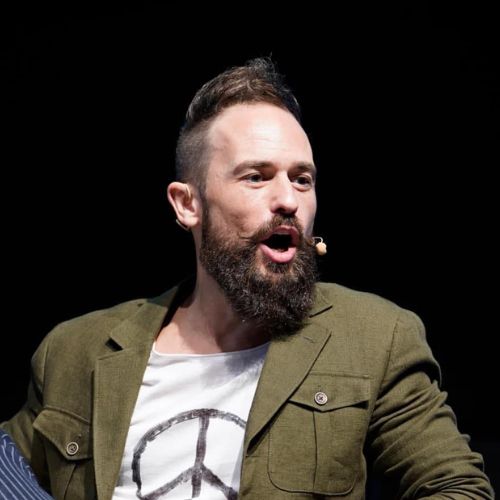 EMCEE of Elite Seller Society 2023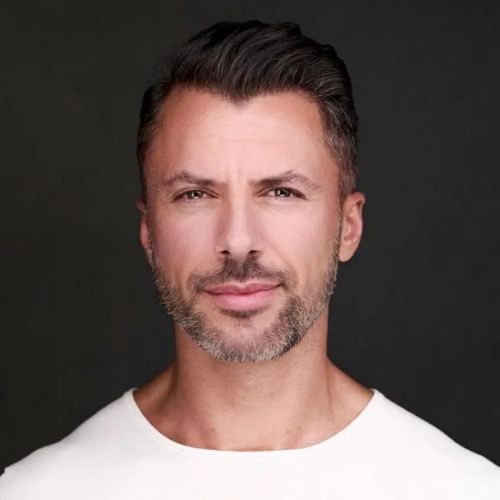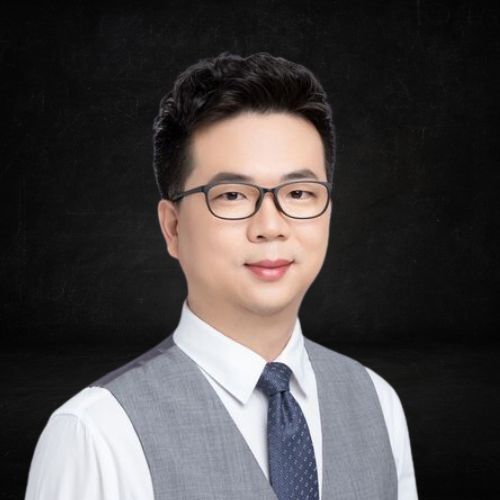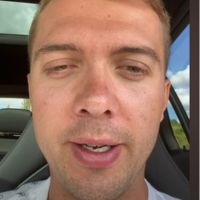 Considering the price of the event, I would say it's a no-brainer for bigger sellers who already know most of the commonly shared information. This is a place where you can get original insights.
Raino Raasuke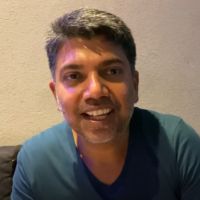 I must say I was pleasantly surprised by the overwhelming amount of valuable information provided. It was a great event, and I had the opportunity to network with other sellers.
Sachin Malhotra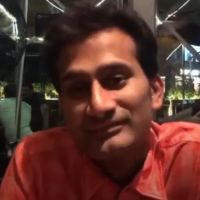 During the event, I discovered lots of new insights about Amazon, especially regarding product ranking strategies. I found it very valuable and would definitely give it a thumbs up and a five-star rating. This event is definitely a once-in-a-lifetime experience.
Pankaj Gupta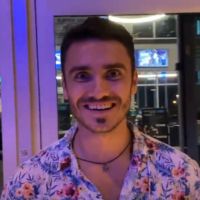 Here from Miami, we just finished Howard's Mastermind, it was pretty good. Crazy, crazy good sellers, a lot of good information, a lot of strategies that I haven't used yet on my brand and which will help grow our brand and very cool stuff, they really explain everything well and yeah, pretty happy. I recommend it, it's good for connections as well because we've all friends in the Amazon world, you can't really do anything so that's one thing I recommend and yeah, just come open -minded and enjoy it.
Cosmin Bardan
the Benefits of the ESS Online Community
---
Island Waves of Opportunity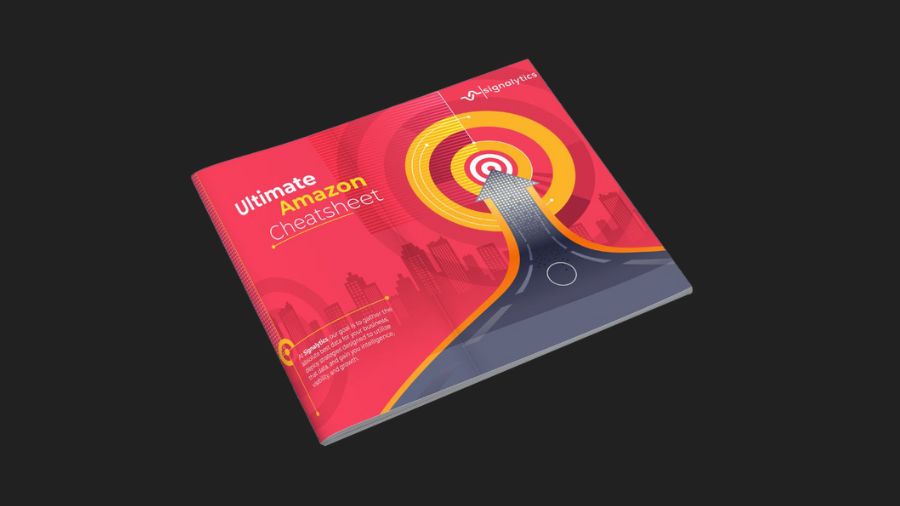 Gain complimentary access to our "Elite Seller Society Community" where we have 8, 9-Figure Amazon Sellers in there having problem solving discussions, sharing of tips and tricks and weekly calls with Howard Thai! ALSO, you will gain exclusive access to our "best-of" recordings from previous mastermind sessions - a $50,000 value on its own. Immerse yourself in the invaluable knowledge and wisdom shared during these sessions, even beyond the duration of the retreat.
Exclusive Offer: Upon acceptance to the "Secret Island Retreat," you will receive a full year (12 months) of access to the ESS Community, which is typically valued at $7,164 ($597/month * 12 months).
Total value of Bonuses only at: USD 48,500
All these FREE
12 Months of FREE Community for ESS
All the previous recorded Masterminds valued
(ESS 2022 - $20,000
Las Vegas - $20,000
3 PPE sessions - $2,000 each total $6,000
All THESE VALUABLES ARE FREE)
Ultimate Amazon Cheatsheet $500
Free 1 hour of Howard Thai $2,000
Discussions with 8-9 Figure Elite Sellers in community
---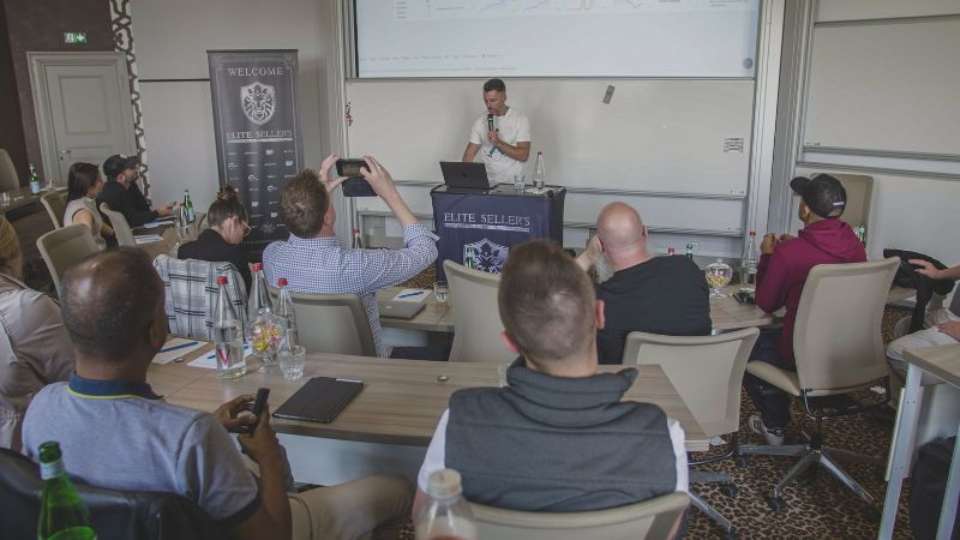 Gain access to exclusive Q&A sessions and presentations by top sellers and industry experts, happening every week. Unlock valuable insights and insider strategies that can propel your business forward.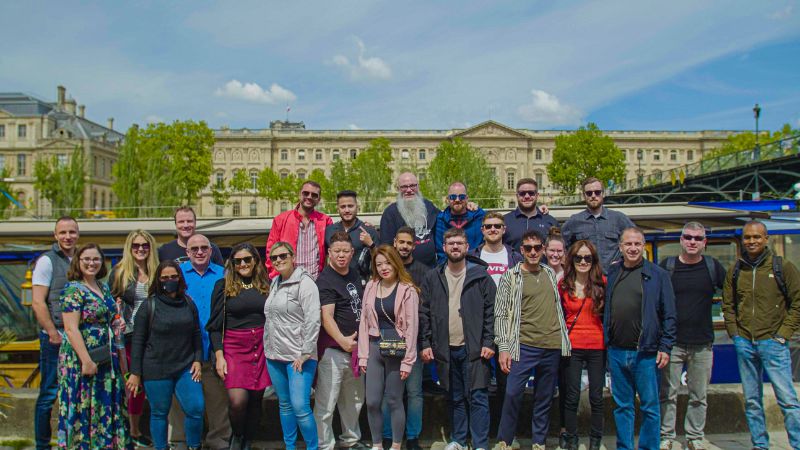 Connect with like-minded individuals who can become transformative connections for your business and personal life. Forge powerful relationships with fellow entrepreneurs, mentors, and industry leaders, accessible 24/7, no matter where you are in the world.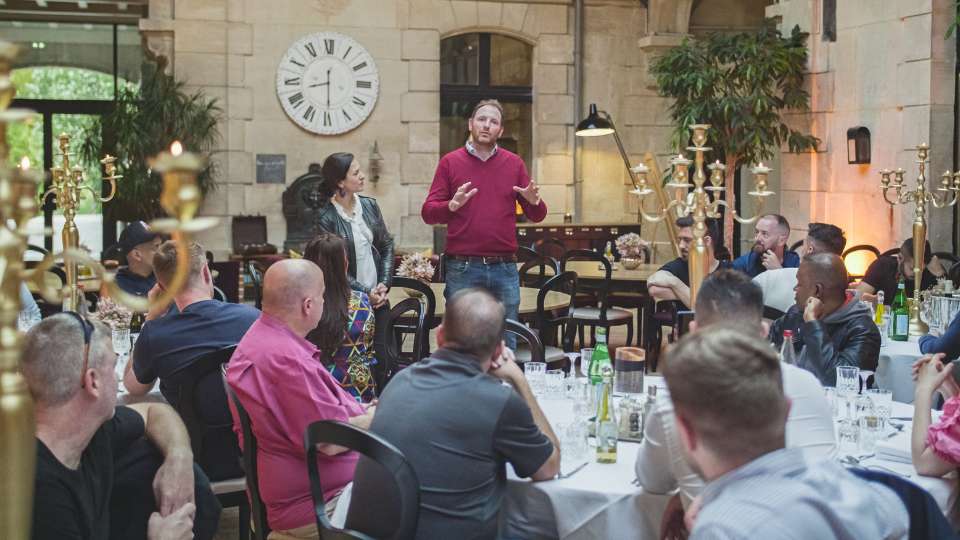 Benefit from the support and encouragement of your peers within the ESS community, who will hold you accountable for achieving your goals and aspirations. Experience the motivation and guidance needed to turn your dreams into reality.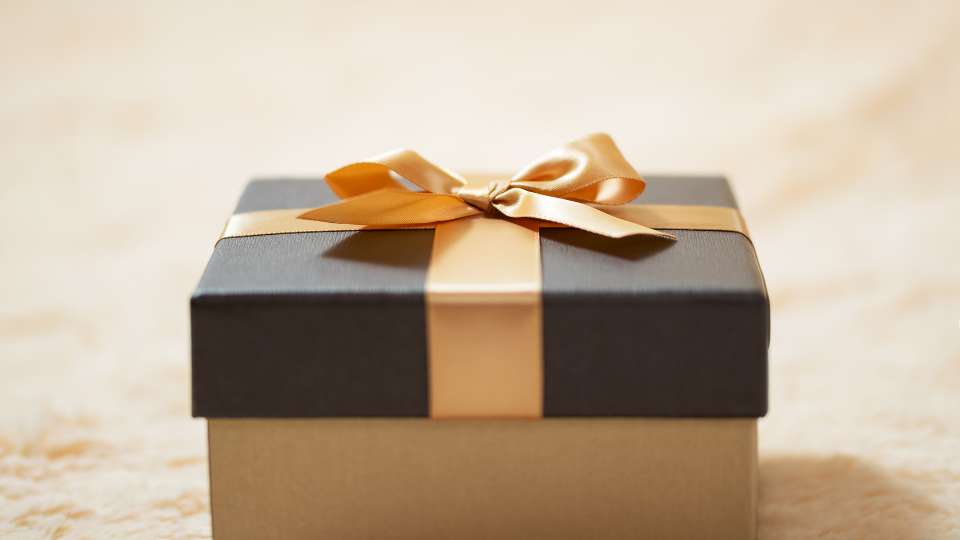 Access recommendations, real reviews, and curated resources that are essential for your success. Discover tools, services, and products that matter most to your business growth while enjoying exclusive discounts to help you save on essential investments.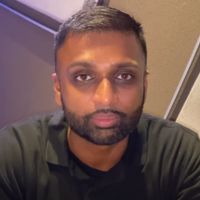 It was awesome! Two days packed with a lot of valuable information that made me think about my business and how I run it. It gave me insights into the size of the competition and provided a lot of good information. I highly recommend it.
Vik Patel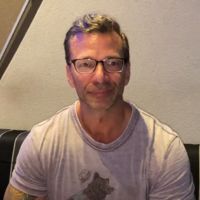 If you have any doubts and think you already know how to progress your Amazon business, think again. There are so many things to consider that you may not learn elsewhere. It's absolutely critical that you join and attend these conferences.
Cort Butcher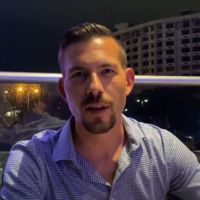 Hello, I come from the far away Germany to Miami to Howard's Mastermind. I got a really good network there. I met so many nice people. We share so much information and the information were incredible. So, my business will grow very much.
Ben Buadu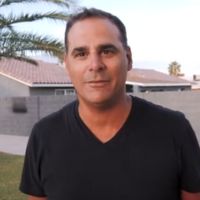 The information shared at these events is top-notch and continuously updated to reflect the latest trends and strategies. What sets this community apart is the quality of people you find in the room. These are successful sellers who are genuinely there to help each other.
larry olivero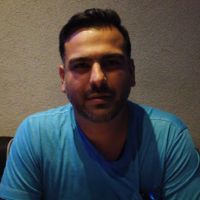 I learned so many secrets and hacks that no one would ever tell me if I hadn't been here. I highly recommend that you all attend the hackathon if it ever takes place again. It will be the best time of your life, and you'll get to learn everything you need to know.
Mirpuri Heshmukh Narayan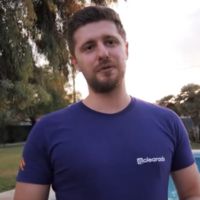 Aside from the invaluable knowledge gained, the event also provided a fantastic networking opportunity. Building personal connections and exchanging stories and experiences with fellow attendees has been invaluable. The event has been fantastic, with great food, drinks, and a lively atmosphere.
George Roberts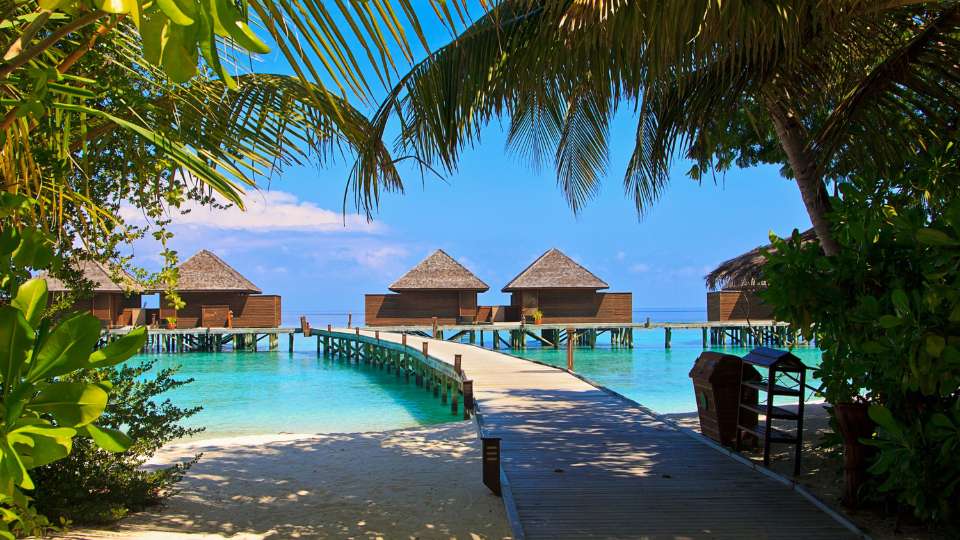 Immerse yourself in the allure of a tropical paradise, where every moment is a harmonious blend of relaxation and inspiration. Set within the lush embrace of a tropical oasis, this exquisite destination transports you to a realm of warmth, intimacy, and radiant light.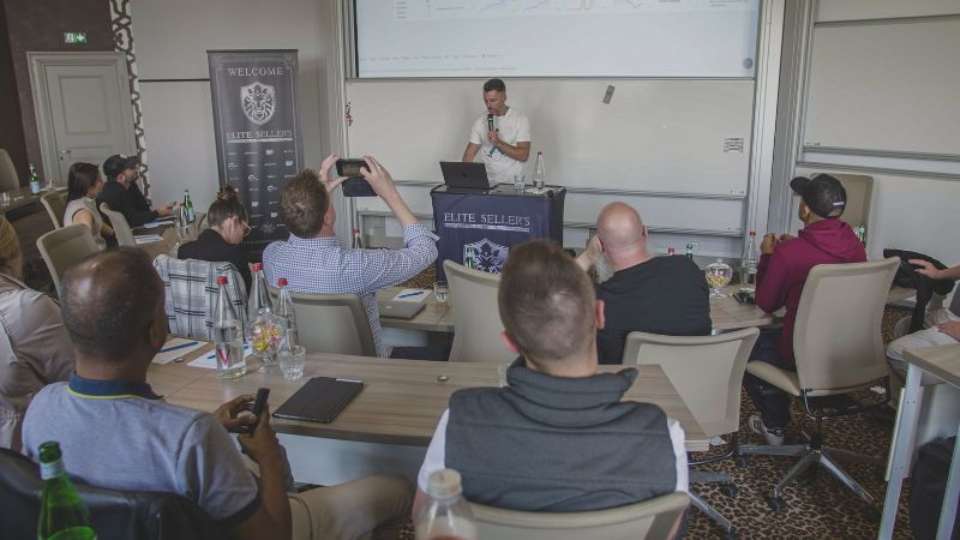 Indulge in an exclusive three-day event, where captivating presentations await amidst a five-star experience. Brace yourself for a mind-bending journey, as you delve into the depths of knowledge and uncover astonishing insights that will forever transform your perspective.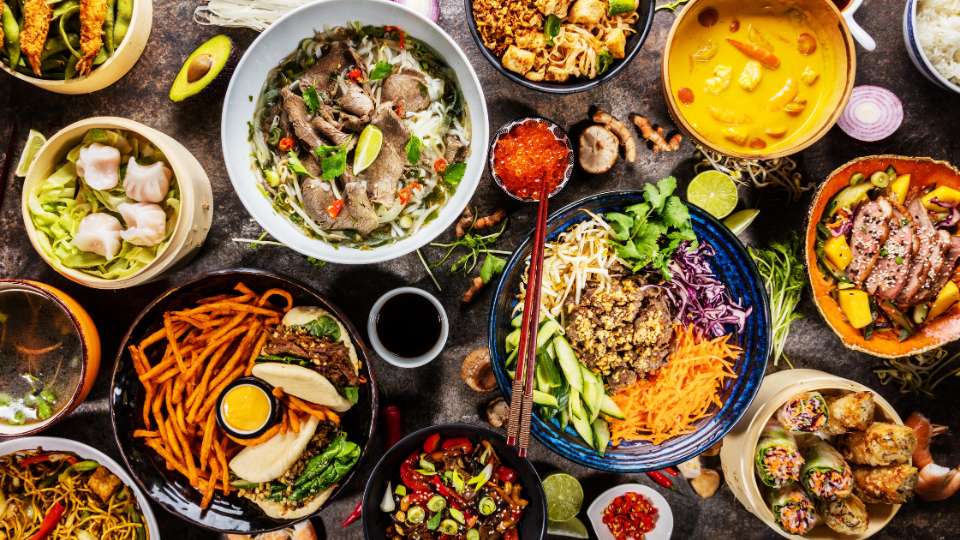 ALL INCLUSIVE FOOD & DRINK
Savor the flavors of paradise with our all-inclusive food and drink offerings. Delight in an abundant array of refreshing beverages and delectable snacks that will nourish your body, ensuring that you remain energized and fully attentive to every invaluable lesson and revelation that awaits you.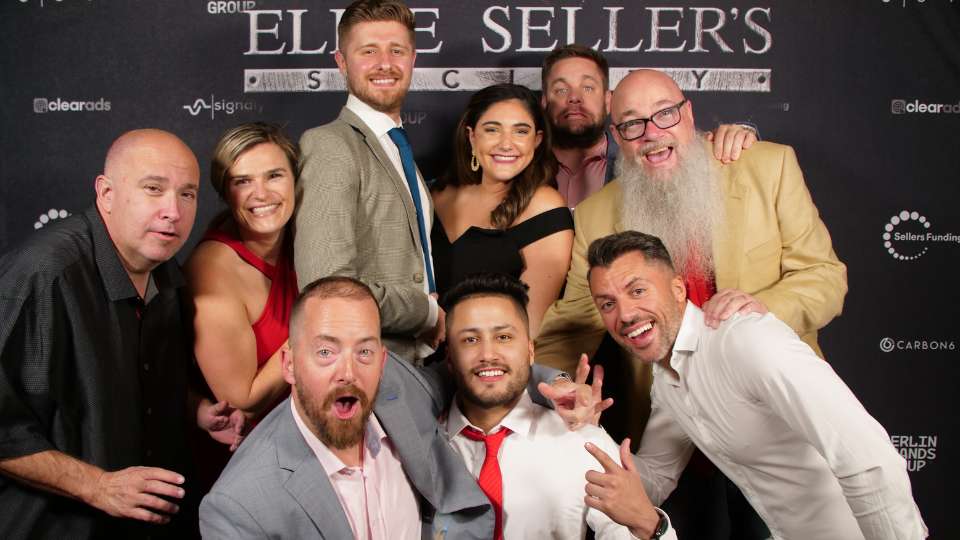 Forge powerful connections with the crème de la crème of the Amazon world. Rub shoulders with legendary sellers from around the globe, who have achieved monumental success, selling hundreds of millions annually.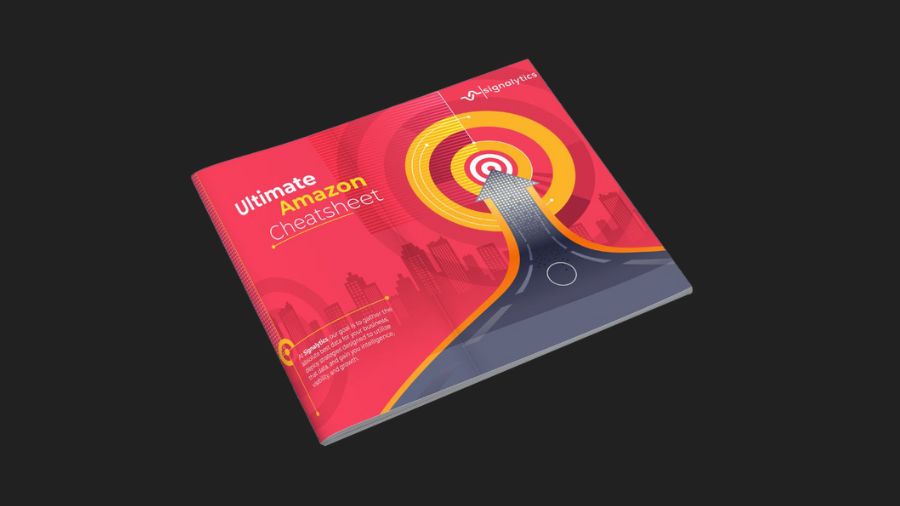 Gain privileged access to our private Amazon Elite Society Community, reserved exclusively for Elite Seller Society members. Engage in dynamic discussions with our vibrant community, where the latest trends and strategies are shared in real-time, keeping you at the forefront of Amazon's ever-evolving landscape.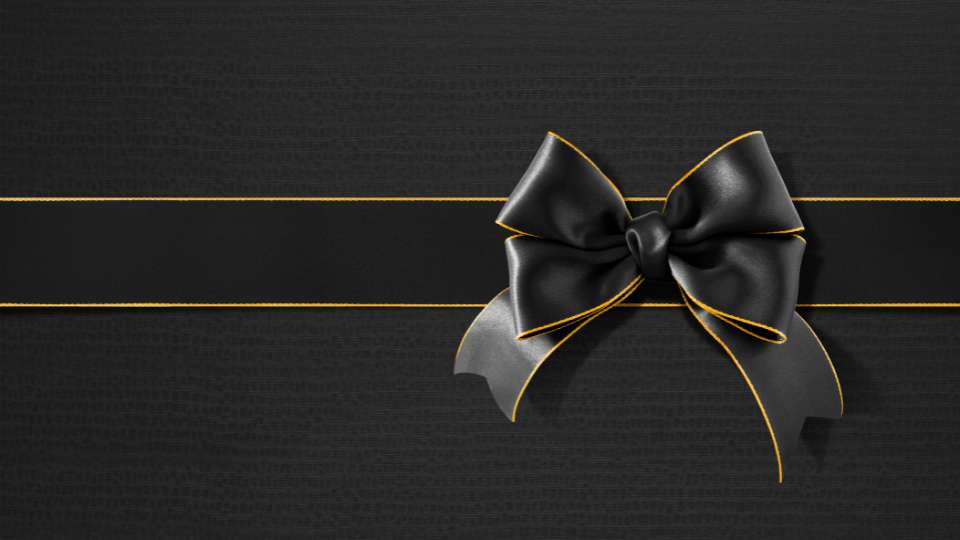 Unlock a treasure trove of additional benefits: 12 months of free community access for ESS, all previous recorded Masterminds valued at ESS 2022 ($20,000), Las Vegas ($20,000), and 3 PPE sessions ($2,000 each, totaling $6,000),Ultimate Amazon Cheatsheet valued at $500, a free 1-hour session with Howard Thai worth $2,000, and discussions with 8-9 Figure Elite Sellers in the community. All these valued at USD 48,500.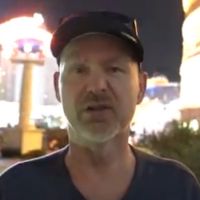 Hi, my name is Wayne. I've been a seller on Amazon since 2013 and I just attended an event with Professor Howard and I can tell you this has been just fantastic. The amount of information you're given and the opportunities for network are unlike any event I've ever been to. If you ever get a chance to attend one of these events, I highly recommend it.
Wayne Griggs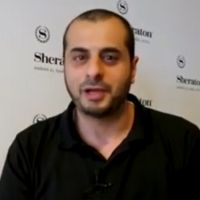 The strategies we're being taught in the mastermind are mind-blowing. I've attended many online courses, free tutorials, and courses, but this one stands out. It shows Howard's extensive experience in the Amazon world because thriving on Amazon is not easy.
Khalid Hajeer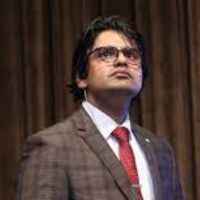 One seller who stood out to me was in the supplements industry and was doing around 50 million dollars. The trick they were using to cut their competition and increase their prices was really interesting and impressive. I was amazed by how they were doing it.
zeeshan jalil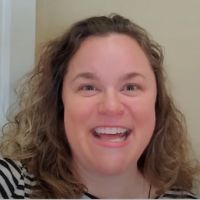 They hosted this event in late November 2020, and I can confidently say that it was worth every penny. The tactics and strategies shared at their events are ahead of the curve, often by six to seven months compared to the rest of the Amazon seller community.
Jessica Steele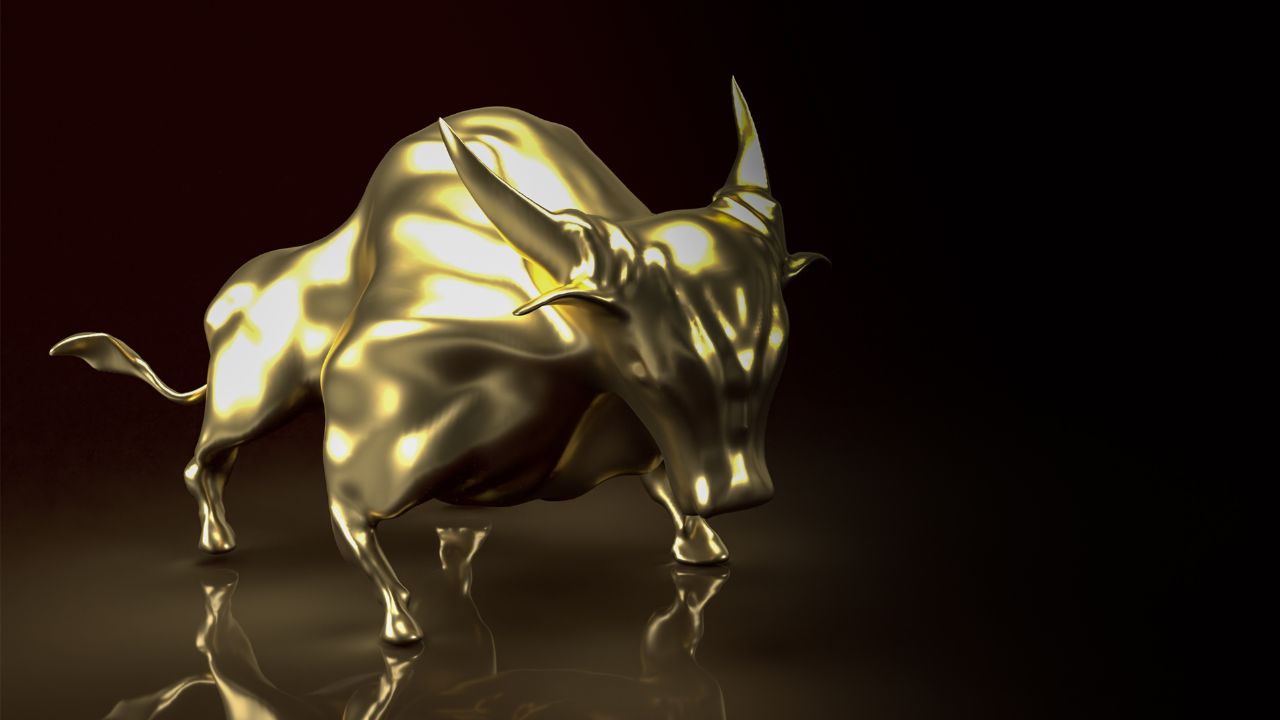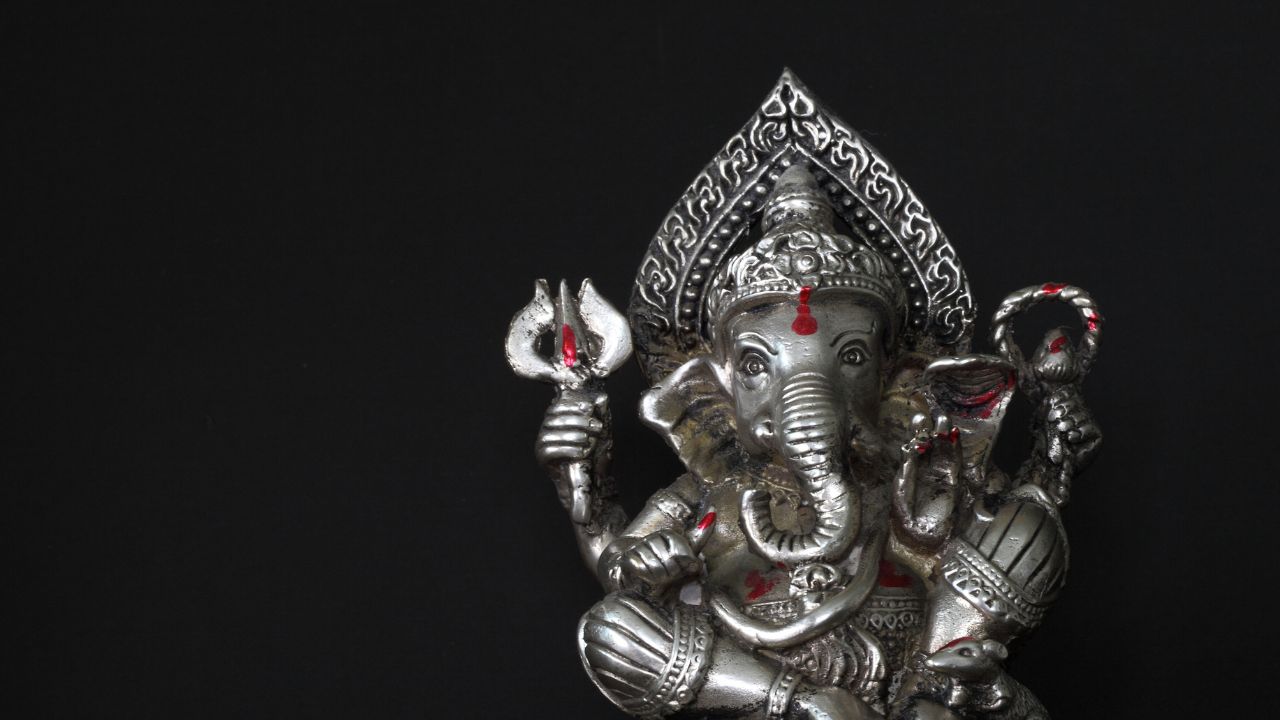 Kind Words from Previous Mastermind Participants: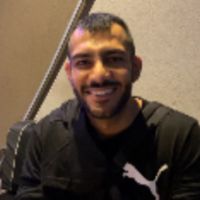 I first learned about Howard when I was trying to figure out how to grow my Amazon business even bigger. Came to this event, actually first reached out to him about consulting, he said, Zan, you got to come out to this event. I thought about it, I moved him out around my plans. I came and I'm telling you, if you are thinking, if you're on the fence about coming to this event, please, if you care about your Amazon business, if you care about your life, and if you care about being the best that you can be, you need to be at this event. The kind of people that I've met, amazing. The kind of knowledge I've gotten, incredible.
Zan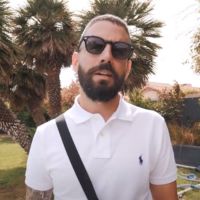 My thinking was that even if I had to spend some money, the knowledge I would gain would likely make it worth it. And it did. I highly recommend this event.
Edan Gal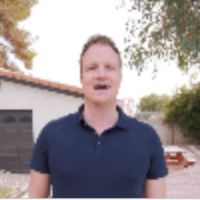 Hi, I'm Craig Brockie. I have been selling on Amazon since 2015. We sell eight figures per year around the world and I belong to several masterminds. And the content here at Howard's event has definitely been the best of any group that I've been involved with to date. So definitely a lot of value happening here. I found out about Howard a few years ago, I think, through a Facebook group that I belong to. I reached out and learned about all the details and it was a definite yes to come and see what's going on. And the content's been over the top good. Right, well I didn't know that I'd get the value that I wanted to get out of this event, but when you're selling at the level that my company is, it only takes one or two good ideas to create an extra hundred or two hundred or more thousand dollars of income. everybody wants to help each other get to the next level. So when you have a small group like this of really, really successful people, that's when the magic happens. It comes down to the quality of the people in the room and I think that Howard has a talent for attracting the best of the best.
Craig Brockie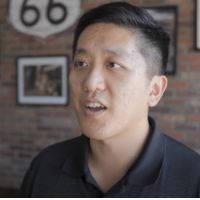 As a new seller, it was important for me to surround myself with industry experts who understood the past and future of Amazon. Howard became my guide, helping me navigate new Amazon releases, such as the Product Targeting feature.
Ivan Zheng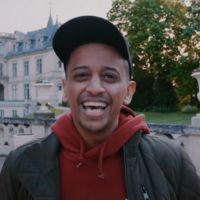 Hey, I'm George Marissa. I'm the founder of Clear Ads, I am in France at the moment in this lavish castle and we are at an Elite mastermind run by Howard here this week. So, it's a small group of sellers, all high-end, 8, 9-figure sellers. We're just networking, learning from each other and having a lot of fun. So, over the years I've been to a handful of events of different sizes. I think the one amazing thing about this event is the calibre of people that are here. So extremely successful sellers and also the intimacy. So, it's a concentrated group of sellers. So, there's only about 45 sellers here, but yeah, to combine the two, there's also an element of trust. So, a lot more is shared here than you would find in the bigger events.
And what's really nice is, like we had a speaker this morning really challenged me on some of the things that he does. I was unable to follow it up. So, I asked him earlier and I said, look, I just, I can't get my head around how you do this. We've scheduled a time tomorrow just to sit down here in this wonderful place and just go through some of that. So, in the bigger events, you just can't do that. You can't find the time, especially those who are like doing nine figures on Amazon to sit down with them and actually have this kind of conversation.
George Marissa, Co-founder – Clear Ads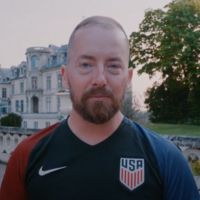 My name is Paul Barron and I've been an Amazon seller since 2015. I am in the middle of a castle courtyard. Like how crazy is this? To attend Elite Seller Society Mastermind. So, there's so many. They're all like I'm an 8-figure seller. I'm a 9-figure seller. And I'm like I'm only a 7-figure seller. I'm not a seller but I'm here. People that want to grow their business because there's so much bullshit. Can I say that? There's a lot of bullshit in the event space. It seems like everybody, every Tom, Dick and Harry has an event. And a lot of it's just bullshit. It's like the same recycled speakers from every event. You hear the same thing 55 times. And this one was just packed full. I saw so many people taking notes, taking pictures. And these are all people that are like they know what they're doing. They're not small level sellers. So, the people that need to be here are the people that want to grow their businesses. They want to be around other people that are in the same level as them. And if you want to up level your game you have to come. So, the value here is so far day one. This is the end of day one. Has been insane.
Paul Baron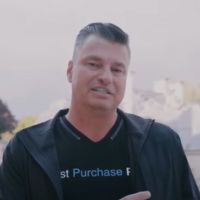 My name is Shawn Hart from Post Purchase Pro I'm hanging out over here with Jimmy Ho and all the other folks in Paris, France. And we're having a great time at the Elite Seller Society Summit here in this beautiful castle. So if you get the opportunity to join Howard I'll probably see you there because I know I'll be there you're not going to be able to keep me away from here you know I was thinking when I came into this that it would only be for those high-level sellers who are trying to find their next easy win but after I look at some of the strategies I've noticed that no matter where you're at in your business, you know, if you already have a reasonably successful business, meaning producing consistent sales profitably every day, it doesn't matter how big it is, consistent daily sales, then you have to get yourself to this event because what you're going to find here is going to be a multiplier to your business.
Shawn Hart, Co-founder – Post Purchase PRO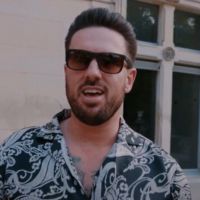 Hi, my name's Gerald, I'm from the UK and I've been an Amazon seller for nearly 12 years. I am in a castle in Paris. We're at Howard Thai's event. It's mega, some mega speakers here. We've got some serious nuggets. I believe that within the first speaker, pretty much paid back the admission fee with the nuggets that we got even from the first speaker, so the rest of it was just gravy. So, yeah, amazing. If you get a chance to go to Howard Thai's event, make sure you go. It puts on a great party, a great spread. So when you get to a certain level, you need to start learning off people who are doing serious money. Mingling with people on the same level with you isn't going to get you up the ladder. I think you need to get to these events, put yourself out there. Even if you come on your own, everyone's very welcoming.
Gerald Harvey Orme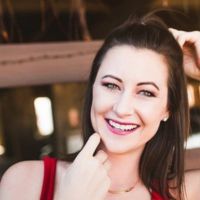 My name is Destaney Wishon. I am co-founder and CEO of Better AMS. The biggest thing I was really intrigued with is just being surrounded by absolutely amazing people in their respective industries. It's so much to learn and know in e -commerce that if you can find a few thought leaders who actually know what they're doing, it makes a world of difference. What makes it elite is the quality of people. You know, the content's been absolutely amazing. When you do a live webinar or watch something on YouTube, you're seeing a very templated presentation of the content. When you are here, you get to grab that speaker and tell them, hey, this is what I'm dealing with in my business. What is the best way to tackle the problem? And you get a customized solution. So, if you're able to come to somewhere like this and find someone and connect with them, you can one have them actually manage that aspect for you. Or you know how to reach out and connect with who can take your brand to the next level through their thought leadership. You have to be in the space and meet people in person to really open up those doors.
Destaney Wishon, Co-founder – Better AMS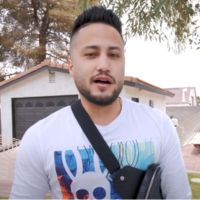 Hey guys, my name is Angelo Rosado. I've been selling on Amazon since early 2016. I met Howard a few years ago now, in China I believe. First event I went to, met a bunch of cool people that knew a lot right away from the first day. Already learned a lot of new tricks, new tips that helped me scale my business even higher. Everyone that you see speaking here is a high-level seller, you know. The things they talk about, are not things you'll easily find online. Whenever you see stuff online, you might find some great info, but the stuff that you're finding is probably stuff that people don't use anymore. Old stuff, recycled stuff. The stuff that's shared here is stuff that's working currently. Once people find out about it, it stops working. So you got to be the first to know what's working in the business in order to be able to apply it before anyone else, in order to stand out, in order to scale your business to new levels. You know, if you rely only on what you find online, then you're late to the game.
Angelo Rosado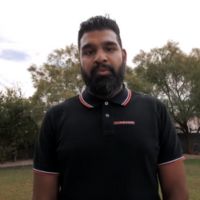 My name is Ace Hemani and I've been selling on Amazon for the last 10 years. It's been half a day right I think in the half day that we've learned a lot and I think we are already at a pace to get way more value than we asked for. if you're going to make investments in your business you should be making investments in yourself to make sure you're as knowledgeable as you possibly can be in the industry and I think continuing education is like the key to staying up with Amazon trends and what works and what doesn't work. I mean it's the more than 50 % of transactions online happen on Amazon so it's kind of if you're not doing it you're losing out on half the potential sales that are out there.
Ace Hemani
Hear firsthand from previous Mastermind participants as they share their kind words and valuable insights.
frequently asked questions
---
Answers to Your Burning Questions about the Elite Seller Society
---