---
Never Before Released Knowledge from a $50 million seller...
We've received so many requests for this information that we finally decided to make it public. For a limited time get the presentation that blew away a room full of Amazon millionaires...
Of a $50 million per year seller and the most talked about recordings...
And all the rest of the recordings of PPE 1.0.
Grab the most coveted secrets in all of Amazon!
---
CHECK OUT THE TESTIMONIALS FROM THE EVENT:
---
World-Renowned Mastermind where you discover How Top Sellers Use
Underground Systems to Consistently Rank Products and $CALE Their Businesses in 2020!
An overview of what was discussed in PPE 1.0...
---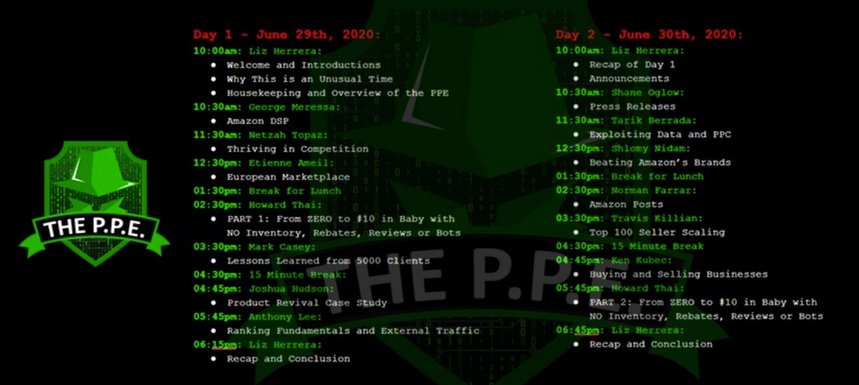 ---